Crystal River Scalloping
Find Scallops in the Shallows
Our Adventure Center offers you the ultimate gateway to Crystal River scalloping in Crystal River, Florida. Our in-house guides are all Coast Guard certified captains, licensed divemasters, and instructors, so whether you're a first-timer or you've been doing this for years, our team is more than happy to take you out and put you on the scallops.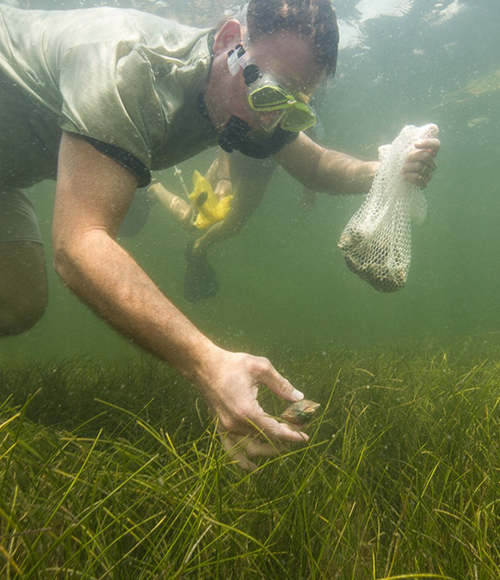 Scalloping in

Crystal River

If you've never scalloped before (but love eating them), think of an Easter egg hunt while swimming above shallow saltwater grass flats. Scallops are not too hard to find on the sandy bottom of Crystal River. Most of the time, their shells are open to feed and breathe, revealing vibrant blue "eyes," but if they sense danger, they can slam their shells shut.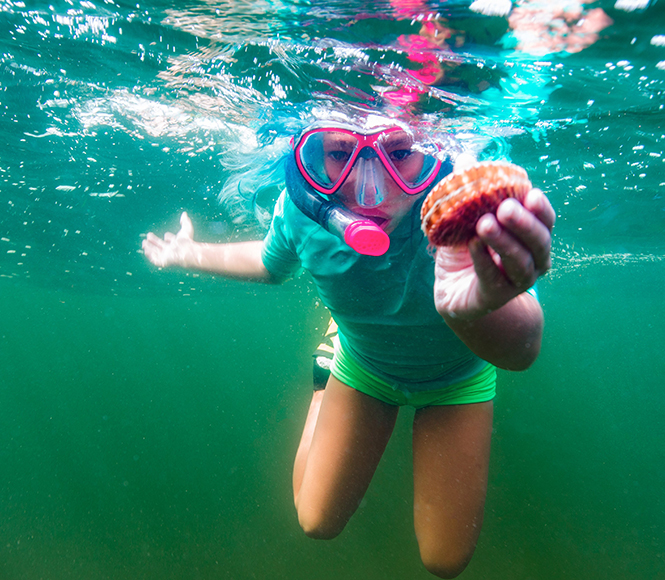 Scalloping in

Crystal Bay

Guests can also head to nearby Crystal Bay for some great spots filled with scallops. To go scalloping, simply float along the surface or gently swim over the expansive grass flats in four to six feet of water. Once you spot a bay scallop, hold your breath, take a shallow dive down, place either your hand or small dip net under the scallop, and gently place it in your mesh bag.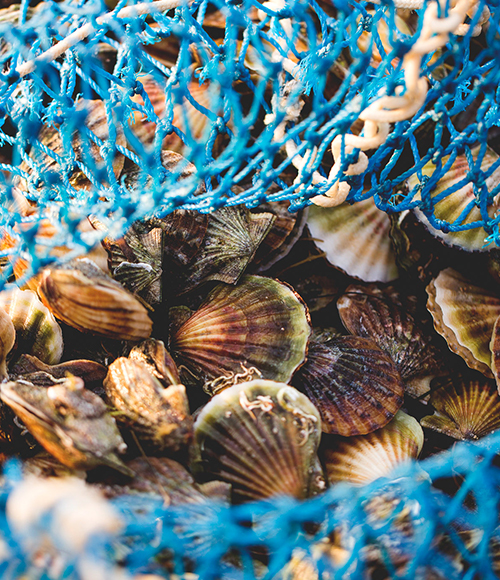 Scalloping

Charters

Once abundant throughout Florida, bay scallops of healthy populations that can support a recreational harvest can only be found in a few locations along the Gulf coast. With the help of the Adventure Center, organize your own scalloping charter for a guided boating trip out to pristine waters filled with the mollusks.